Anonymous asked: u alright there buddy
Great, thanks for asking.
In my mind, Rose Tyler grew up.
She and the Doctor's duplicate went there separate ways.
Because he wasn't her doctor. Not really.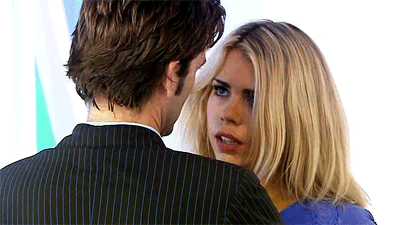 She fell in love with another man.
She watched him drive away after their first date.
They had fights, like couples do. 
She fell completely in love with him.
Rose Tyler went on to get married and have two beautiful children. She surrounded herself with friends and family and was blissfully happy.
But she'd give it all up to be with him again.
And you know what?
So would he.
Anonymous asked: How's life?
TOM HIDDLESTON IS NOT DOING THE NEXT THOR, I AM FAILING MATH CLASS, MY CAT IS SICK, THEY MIGHT KILL OFF CASTIEL IN SUPERNATURAL, MY BEST FRIEND IS IGNORING ME, AND MY SISTER IS STILL A BITCH
thanks for fucking asking.
BEST PRANK EVER

WHAT THE FUCK
(via idixtic)
Your body is your temple
Guess that makes you an atheist
When Mycroft offers John money to spy on Sherlock, he's sees two possible outcomes, both benefiting him. 
One, John takes the money and Mycroft gets the information he desires, and can use that information to look after his brother.
Two, John doesn't take the money, and Mycroft can be sure that he is worthy of being Sherlock's friend, a friend who won't betray him.
Either way, he is only looking out for Sherlock.